In Focus: The Coolest Shirts for Men this Summer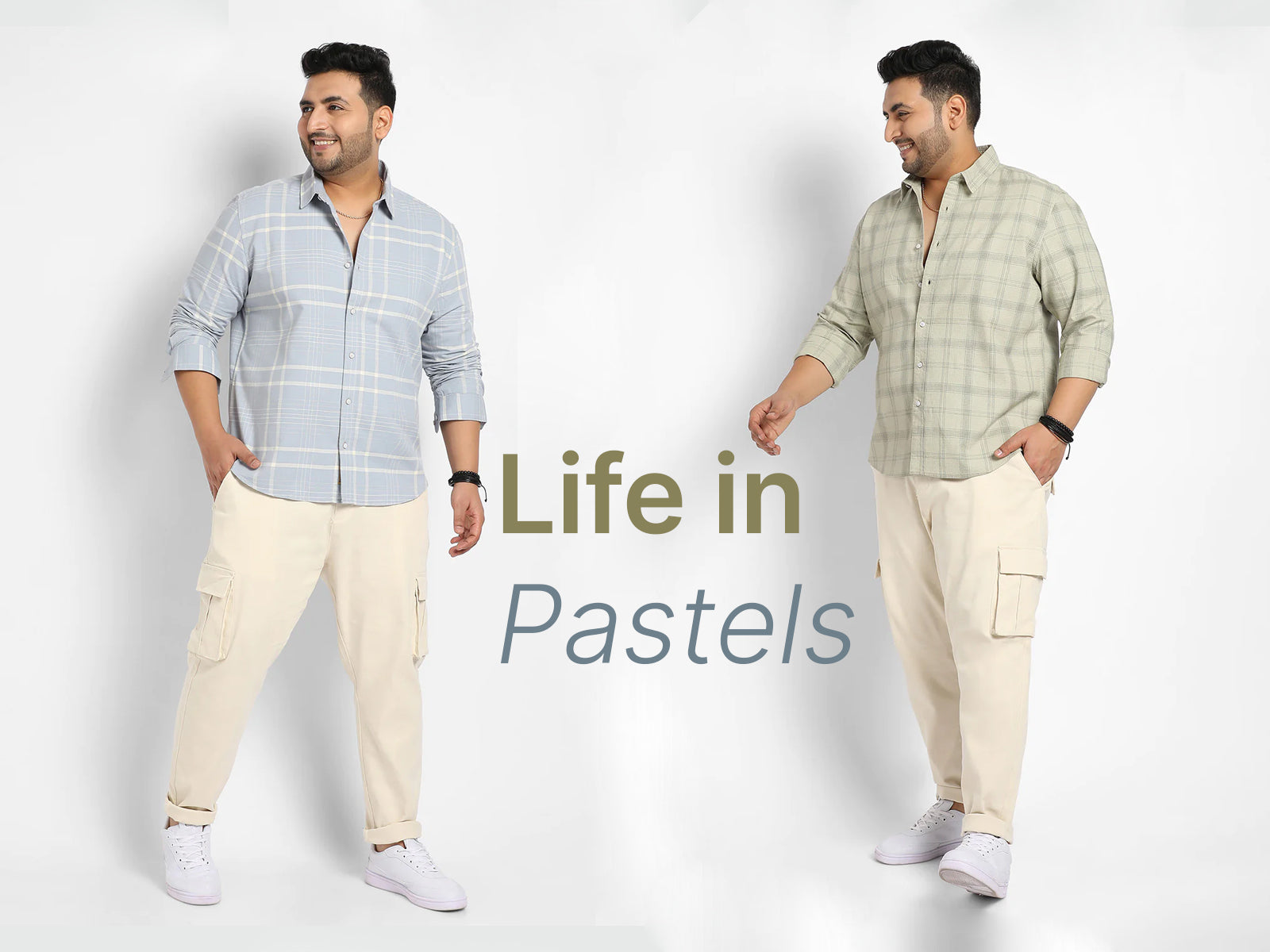 The best part about changing seasons is undoubtedly the much-needed wardrobe update we all get. And guess what, ladies aren't the only ones guilty of a little splurge every once in a while. Men have started to catch up when it comes to following trends, and about time we say! Why should girls have all the fun, right?
So as we bid adieu to colder weather and take in a refreshing breath of spring, it's time to start thinking about your looks this summer. Shirts for men have undergone a sea change in the last few years. From drag and predictable colours and patterns, shirts for men now come in a range of fun styles and colours. 
Instafab Plus caters to buyers who don't conform to the western-set ideas of body sizes. Our sizes are planned keeping in mind the needs of Indian customers. Plus-size brands are often guilty of offering bland clothes. But not we. We love our consumers and want to give them the best and latest designs every season. 
So if you're looking for the best plus-size shirts for men online, check out Instafab Plus' summer collection for men. We picked out a few of the must-have shirts for men to complete your wardrobe. Scroll down to know more!
Spring and summer are all about soft and comfortable clothes that exude a cool vibe. And what's cooler than this short-sleeve shirt for men in classic white-and-blue stripes? The nautical vibe is reminiscent of a beach vacation. So while you're stuck at work or in a traffic jam, this classic blue and white shirt will help keep you calm and composed, not to mention stylish too!
Summer wardrobe needs clothes in light shades. When the sun is shining harshly all day, you need colours that soothe the mind and body. This off-white shirt for men is made from the softest cotton that is just perfect for the summer. And the pleasing colour only serves to heighten its appeal.
We love checked shirts for men. This classic style looks casual and summer-ready always. This shirt has a grey base with multicoloured checks for a truly summery look and feel. Easy on the skin and on the eyes, it's a comfortable pick for work or college. Wear this shirt with blue jeans as it is, or over a plain white tee as shown here. Have fun with this versatile shirt!
Your summer look is frankly incomplete without a solid shirt in cool blue. This short-sleeved shirt for men comes in a shade of soothing greyish-blue that has an instant calming effect. The short sleeves and Chinese collars are perfect for the summer season. Whether you're heading to work or going out to chill with your friends, this shirt is a sure win for any situation.
Guys, get yourself some colours this season! Stop wearing the same boring and drab clothes. 21st-century style is all about being confident in your skin and experimenting with different colours and styles. This multicoloured striped shirt has undertones of green mixed with a bit of orange and yellow to add a pinch of tropical vibe. It's the perfect pick for your next vacation or even for lounging on a Saturday evening. We bet this shirt will make you stand out in any situation.
Confident men are not afraid of a little pink. This cooling and pleasing shade has been colonized by women for far too long. Luckily, the archaic rules regarding who can wear what are a thing of the past now, and men are happily embracing pink. This pink, white and green checkered shirt for men is a great outfit for a hot summer day when you want to look breezy and stylish. It comes with long sleeves and a full collar, but the overall vibe is casual.
Whatever the season, men can't live without the good old black shirt. So if you're on the lookout for a black shirt for men this summer, look no further than this one. Made from soft and breathable cotton fabric, it is a comfortable choice for the hot days ahead. And the Chinese collars will also help keep the heat at bay. So you can have your favourite black shirt look while still being appropriately attired for the summer season.
So many choices and so little time - because our best-selling summer shirts for men are running out fast! So hurry and grab all your favourites before it's too late! And keep an eye out on this space for all the latest updates.