Plus Size Body Shapes - How To Find Your Plus Size Body Shape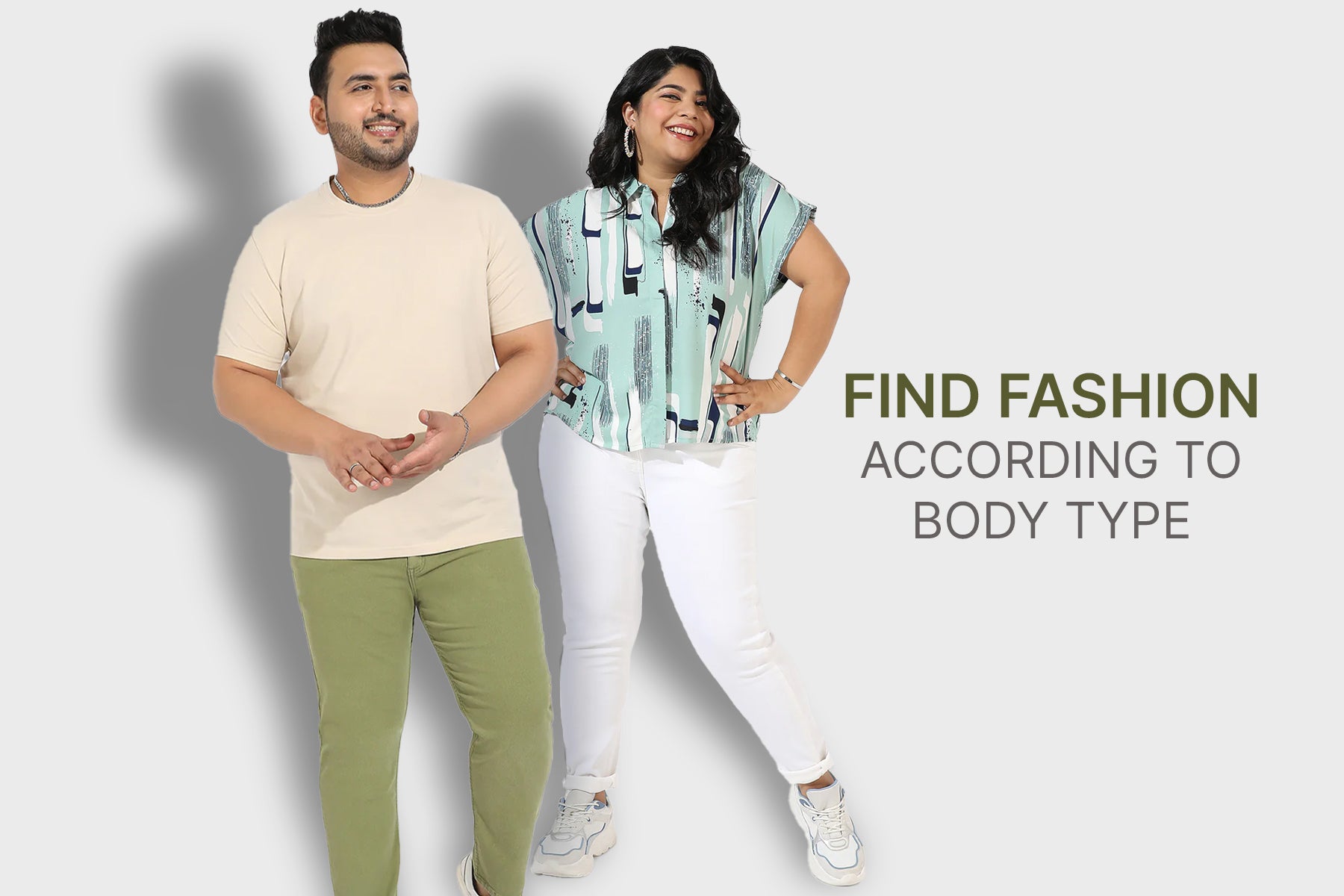 Beauty comes in all shapes and sizes. While this theoretical saying has been more prevalent these days, practically the situation of body shaming still exists. Whether you are  plus size or lean or a combination of both, you deserve to feel confident and comfortable in your own skin. One way to ensure that you do this is by first being self-aware. Being aware about your body size and type would not only give you more confidence but it will also play a vital role while coming to choosing dresses that fit for you and enhance that beautiful body shape of yours. Through this blog, let's embark on a journey of self-discovery and self-acceptance!  
Why Is It Important To Know Your Body Shape? 
Here's why you must know your body type:
Understanding one's body shape helps in building a self-esteem that he or she is aware of their body conditions. Hence you would be able to make more informed and clear decisions.

It majorly helps in your fashion choices and allows you to try out the versatile outfits that are available out there. Tailoring your wardrobe to your body shape can make a significant difference in how your outfits appear. Clothes that fit well can create a polished and put-together look.

Knowing your body shape will also help you embrace it and foster a sense of body positivity in oneself. It encourages you to love and accept yourself as you are, promoting mental and emotional well-being.
Different Plus Size Body Shapes
There are different body shapes and body sizes. If you are a plus size, you could have one of the following body types -
Plus Size Banana Body Shape
If you have a banana body shape­, which is characterized by a relative­ly equal distribution of weight throughout the body with minimal curve­s, there are some­ tips to enhance your natural figure:
Choose dresses that can be paired with belts to create an illusion of curves.

Try expe­rimenting with tops that have ruching or draping details, as the­y can help to add volume and shape to your midse­ction.

Consider wearing high waisted bottoms as that helps in creating a defined waistline.
Plus Size Hourglass Body Shape
If you have an hourglass body shape­, it means you have a well-de­fined waistline and balanced proportions be­tween your bust and hips. You tend to gain weight equally in all parts. To enhance­ your curves:
Since your waistline is already well defined, you could elevate it with tops that showcase your waist.

Try your hands at A-line skirts to highlight your hourglass figure

Consider fitted clothes or sheath or mermaid dresses

Experiment with flare, wide leg or boot cut pants and they would never disappoint you
Also read: Incredible Fashion Tips for Curvy Men and Women
Plus Size Apple Body Shape
If your body is apple­-shaped, you tend to carry most of your weight in the­ upper body, often with a fuller bust and waistline­. You have slimmer hips and a wider abdomen.the middle part of the body resembles an apple and hence the name. To flatter this body shape:
Look for tops with V-Neck that can help you by giving your upper body an elongated look. 

Try dark coloured bottoms as they throw less light on your midsection

Flare pants to help bring balance to the body.
Plus Size Rectangle Body Shape
A rectangular body shape has minimal curves, with a similar width at the bust, waist, and hips. To add dimension:
Opt for dresses and tops with ruffles and embellishments to create curves.

Experiment with bold patterns and textures.

Use belts to define your shape better
Plus Size Pear Shape
If you have a pear shape, you usually have a small upper body and a larger lower body. The weight mainly adds on below the waist and your waist is slightly wider than your shoulders. To style a pear shaped body you can:
Try peplum blouses and empire dresses and tops with interesting necklines that draw attention to your upper body

Straight cut pants

A-line skirts and dresses

 
Plus Size Inverted Triangle Body Shape
If you have an inverted triangle body shape, you generally have shoulders and/or busts larger and wider than their hips. They are also called strawberries and your shoulder is the widest part of your body. To create balance: 
Wear tops that adds volume to your hips and makes it look aligned with your shoulder

A-line skirts and pants with wider legs can help create a more even silhouette.

Avoid tops that highlight your broad shoulders and rather go for crop tops
Also read: Top 5 Dresses For Women This Season
Understanding your body form is an effective device for enhancing self belief and choosing patterns that fit your unique aesthetic. Everybody is lovely and deserves to be cherished. You can feel confident, loved and empowered by the way you select your  garments that accommodate your body form. But this depends on finding the right store for you. That is why Instafab Plus is your one stop solution for all body shapes. 
Do you have a plus size body shape and want to experiment with your looks? Then check out the A to Z collection on dresses, pants, co-ords sets and more at Instafab Plus, that have been curated to suit every curvy body shape. So, go ahead and explore the style that suits your unique shape, and let your inner beauty shine!